Graphic, Visual & Web Design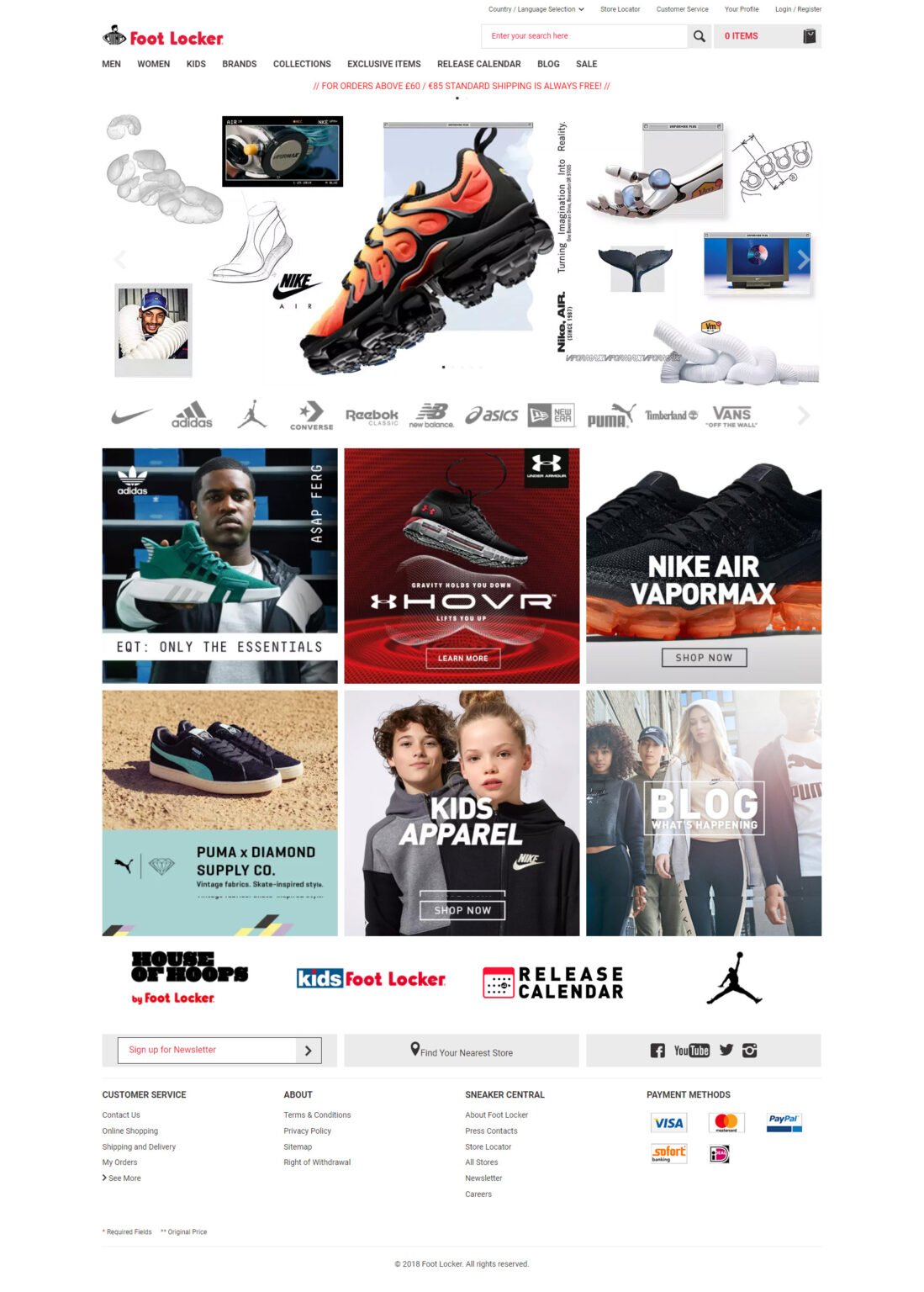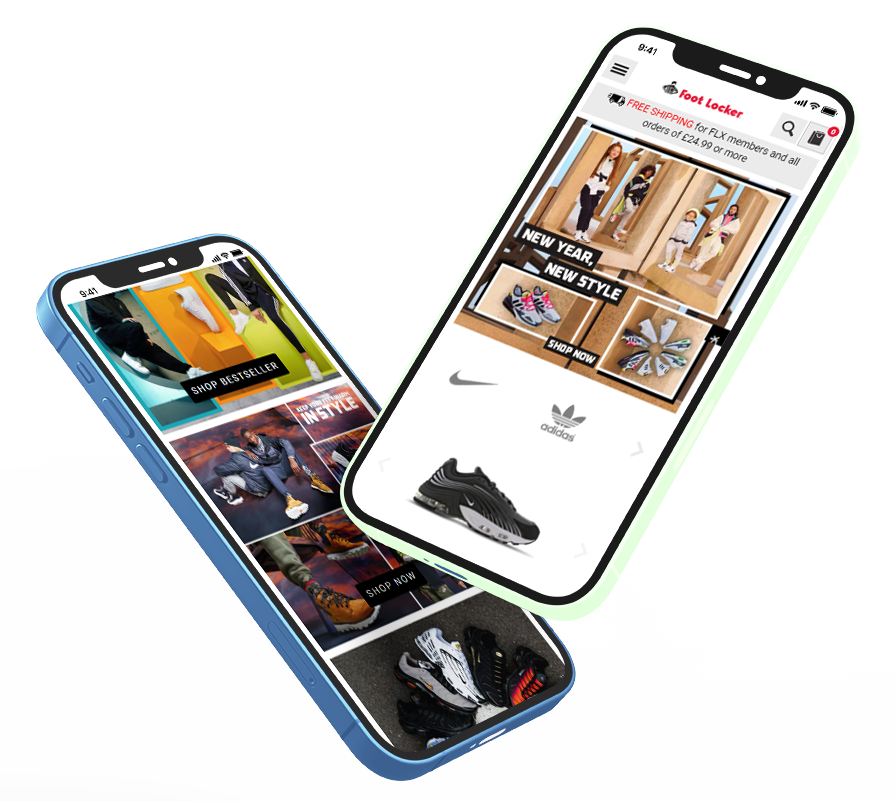 7 years at Foot Locker EMEA,
With more than 2500 stores across the world, Foot Locker is the leading global athletic footwear and apparel retailer.
2011 we started with a small group setting up the eCom business in Europe. Build a webshop suitable for European market with multi-lingual possibility. We've requested the warehouse to create extra space for eCom stock. Educating stores, buyers, merchandisers and planning the importance of eCom. The beginning we rolled out UK, France, Italy, Germany and Netherlands. 2nd roll-out Spain, Portugal, Greece, Belgium and Luxemburg. Currently they are also operational in Scandinavia.

Worked my way up from Graphic Designer, Coordinator Graphic Design to Supervisor Internet Graphic Design and my responsibilities were:
– Responsible for end-to-end assigned graphic design projects
– Including the layout of web pages and e-mails for Footlocker.eu
– Manages all phases of the web design process, including concept development, look and feel, execution, and content development
– Keeps a close relationship with our Foot Locker Studio, Warehouse ESC, German Partners Runners Point Group/Sidestep, Clients, Vendors, 3rd-parties
– Manages his/her team of Graphic Designers, Photographers assisting Foot Locker digital assets needs.
Foot Locker EMEA | 2011-2018
Graphic Designer, Coordinator Graphic Design, Supervisor Internet Graphic Design
Athletic footwear and apparel
Got a project? Let's work together!
Like what you see, looking to start a project or just want to talk about an idea?